Fall Update on the OPIP – Blue Across Rhode Island Day of Service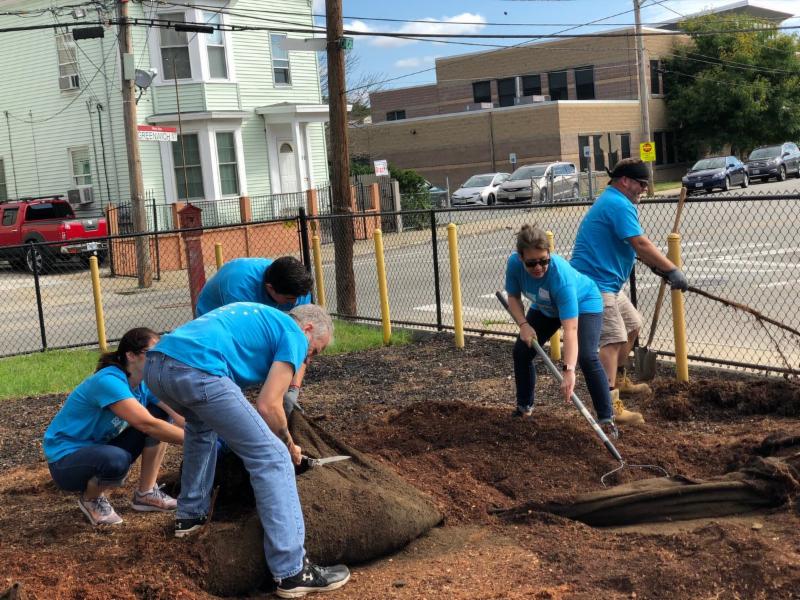 Two of our Outdoor Play Intervention sites, The Genesis Center in Providence, and the Y's Owl Nursery School – Kent County YMCA in Warwick, were selected to participate in the Blue Across Rhode Island initiative, a program of Blue Cross Blue Shield of Rhode Island, which provided 70 volunteers for a day of service on September 21, 2018. The weather was great, but the spirit was greater as the volunteers took to task to transform each of the play spaces. Visit 
www.bcbsri.com
or search #BlueAcrossRI on social media to learn more about this amazing event.
Thank you to 
Blue Cross Blue Shield of Rhode Island
who provided volunteers at each of these sites, 
Tupelo Design Studio
for creating a beautiful plan to build from as well as volunteer services and donated plant materials, 
Wild and Scenic Inc.
for donating a myriad of beautiful plants, and to the staff and families that donated time, funds, tools, and materials to complete projects that will certainly engage the children who attend these programs for years to come.
Take a look at some of the incredible transformations:
Genesis Center
Changes made at this site included removing an extensive amount of tree roots to prepare the site for new grass, painting a trike track on an asphalt pathway, adding painted chalkboard art panels to the building exterior, creating music panels from stockade fence and donated kitchen tools, building a mud kitchen, weeding and planting garden beds, and installing a new stone dust trike track.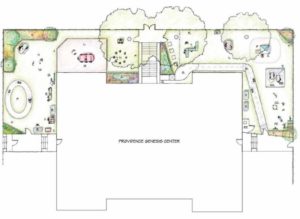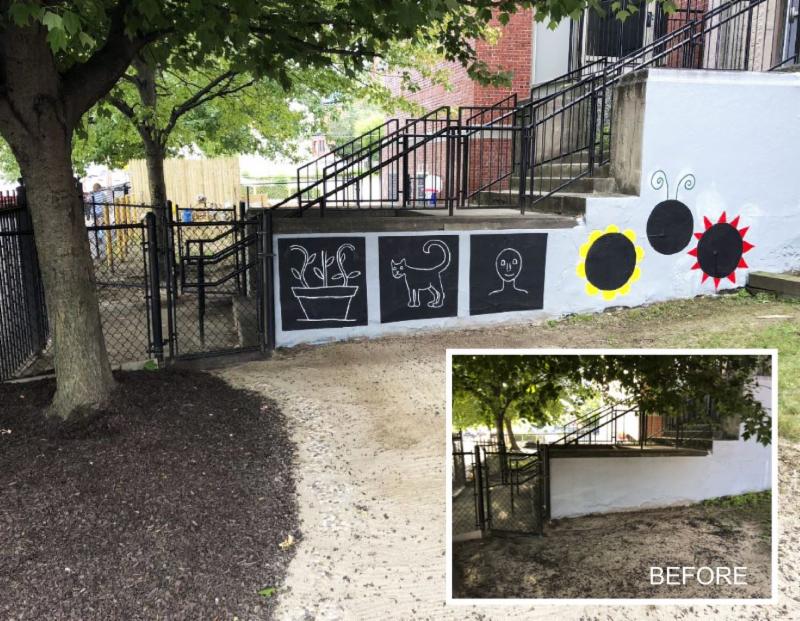 Kent County YMCA – Y's Owl Nursery School
Changes made at this site included painting a trike track (with trike parking and tire planters) in a newly fenced portion of the playground, installing a water pump and mud kitchen, creating music panels, re-purposing tires for vibrant fairy gardens, constructing a "construction" zone, building two planter benches for rest and reflection, and painting new wall murals, chalkboard panels, and a shed in need of some TLC to name a few!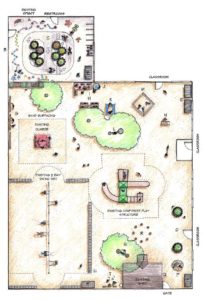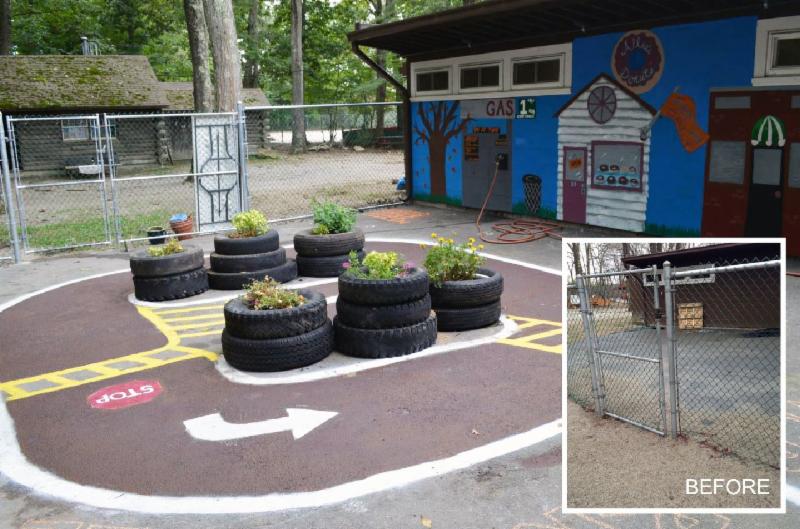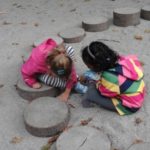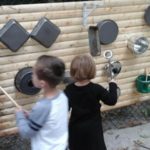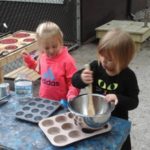 Stay tuned as we continue to provide updates on all of our Playground Intervention projects throughout this year.